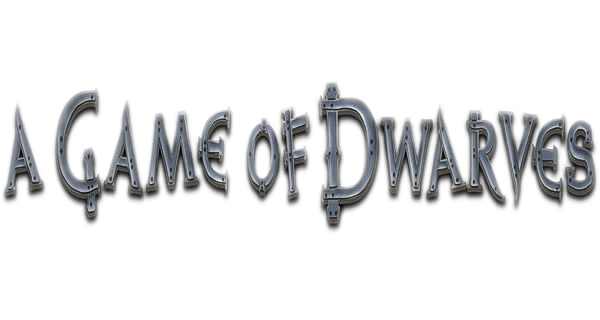 Contents

Each of these sections will have more detailed sections stemming off from them.

Welcome to the A Game of Dwarves Wiki

This is the tomes for A Game of Dwarves by Zeal Game Studio and is all about the first 3D game of dwarf management and settlement building. You are welcome to help add any and all info known about it.

Note that this wiki is still under construction

The Game

A Game of Dwarves is a management game with dwarves, developed by Zeal Game Studio and published by Paradox Interactive. It is set in a full 3D environment of blocks in which the player is granted large possibilities and freedom to be creative. While doing this, the player must also fight against invading greenskins and various other intruders. In the campaign, the player (playing as a dwarven Prince ) sets off towards their old homeland in an attempt to re-conqueror it from the ancient and evil Mages and regaining the dwarves' long lost glory.
What's new on the Wiki
Create blog post
Blogs
this is a game about a dwarf king who try's to save his kingdom

Read more >

Hey Everybody,

Like the title says, we're looking for a background to replace the one we currently have with the dwarves talking to the sorceror and we'd like to ask the community to help out!

The specs:

needs to be a 1600 x 900 pixel picture
the middle 1000 pixels should be a single color
the images fo…

Read more >
See more >