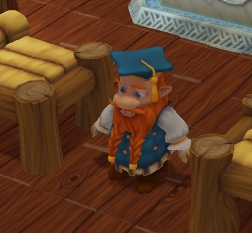 The Scholar is the base type of scientist dwarf. He carries out research that helps your settlement improve.
You will need 50 Tourmaline to transform dwarfling into scholar.
Scholar requires Research Table in order to gain research points.
To upgrade to a Researcher, you will need to research the upgrade tech and spend 400 Tourmaline .