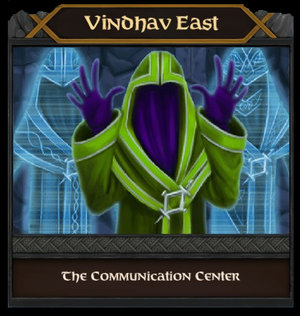 The Communication Centre is the second level on Zone 4 - Vindhav East of the Campaign.
Introduction
Edit
Danger Zone.
The former dwarven capital of Vindhav. The dwarven scouts have reported that this area has most likely turned into a communication centre for the mages.
Whoever holds this structure gains a strong strategic advantage.
Main Quest
Edit
Shut Down The Barriers
Destory 5 Barrier Generators
Kings Quest
Edit
Practice Makes Perfect
A Warrior Culture with Plate Armor
Big Wood Spender